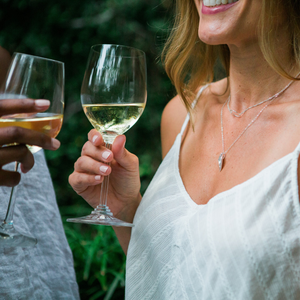 What is a Sip and Shop event?
Sip and Shop events are an opportunity to bring together your friends and shop local jewelry in the comfort of your home.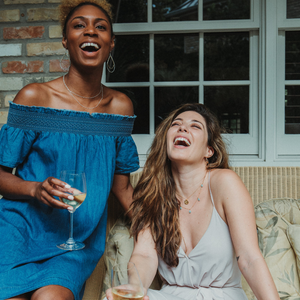 Why host a Sip and Shop?
You'll have an opportunity to show off your style and shop with your friends. Bonus: we make it really easy for you to host!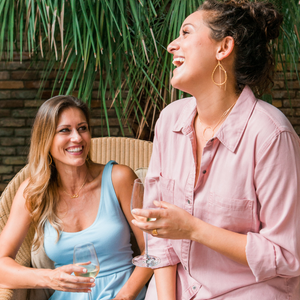 What are the perks?
In addition to shopping LEJ in person with all your friends, 15% of the purchases are donated to the nonprofit of your choice! (LEJ approved)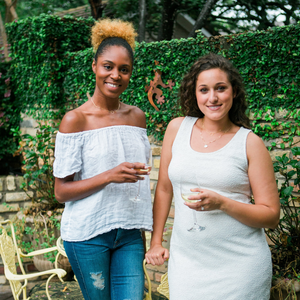 What do I need to do?
We've made it really easy to host! Simply invite your friends, open up your space and provide some light bites and drinks of your choice.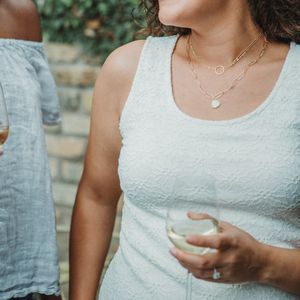 How long does the event last?
The average Sip and Shop lasts around 2 hours (plus 1 hour for set up and 30 minutes for break down)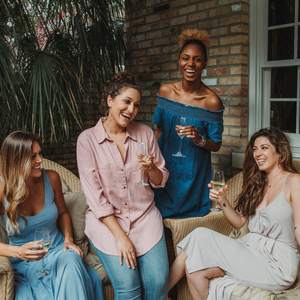 What are the next steps?
1. Fill out the form below.
2. We will collaborate on a date for your event
3. You invite your friends
4. Sip, Shop, Enjoy!
 Invite 50 of your friends to come shop Laura Elizabeth jewelry at your house or the location of your choosing. 15% of the profits go to the nonprofit of your choice. You, as the host receive one FREE necklace, ring, or pair of earrings.
I had a Laura Elizabeth Sip and Shop and had the best time! Everyone loved her jewelry and it was so great having Laura there to help everyone out! It was so easy, fun and SO worth it!

Mary D.