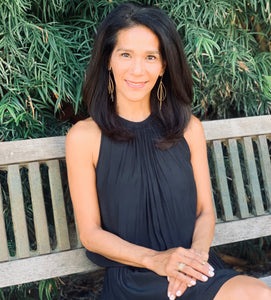 Ronnie
I've been wearing Laura Elizabeth for years. What I love about her pieces is that they are timeless in style & quality.
Rebecca
As the mother of three small children at home, some days it's hard to even find the time to shower let alone put on real clothes.  On the days when I wear my Laura Elizabeth jewelry, I feel better - even if I don't even leave the house.  Her jewelry can be simple enough to wear while playing with my kids and doing the laundry or going out for a much-needed date night.  It only takes a few seconds to put on and when I do it reminds that I am worth having beauty and self-care.  It reminds me to pause, breathe and feel grateful for all the blessings in my life.  When I wear my Laura Elizabeth jewelry, it makes me feel beautiful, even if I'm still in my sweatpants!  And when I feel better about myself, I make better choices and have more to give to my kids and family.
I was really impressed at how responsive Laura Elizabeth was when the necklace I had purchased was too short. She got back to me quickly, fixed the length and put great care into making sure I was happy with her product.  She fixed and mailed the necklace back to me quickly at no expense to me.  I'm very happy with the quality products, beautiful and original pieces and great customer service!  I can't wait to expand my collection.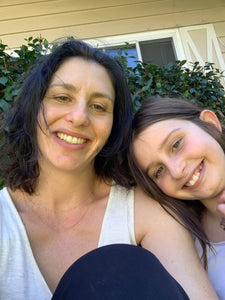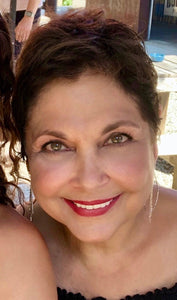 Claire
I have been wearing LauraElizabeth Jewelry for years. I love that they look great when I wear them during the day and also when I get dressed up in the evening. I always get compliments.
Lindsey
I love my Laura Elizabeth Jewelry. I have been a fan of her jewelry for many years now -- many of the pieces are staples, and I wear them every day, while others are perfect to dress up an outfit for date night! They are simple yet elegant. And I always get lots of compliments on the pieces.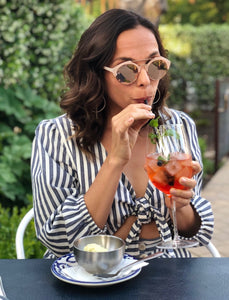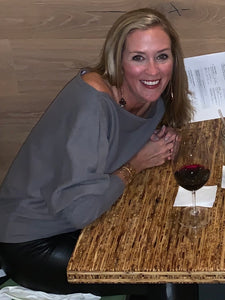 Allison
I love wearing my Laura Elizabeth jewelry, and especially her cuffs. One of my favorite things about this particular cuff (Courtenay) is the unique and delicate style.  I always get compliments from other women when I throw it on for a "moms' night out" or even from the waitstaff on date nights.  It's a statement piece!
Elizabeth
I've been wearing Laura Elizabeth for years and I'm a huge fan of her creations. Not only are her pieces classy and unique, but they are sustainable and eco-friendly as well. It makes me feel great to support a small business owner who cares about our environment, and also helps me look good in the process.