What is a permanent bracelet?
Laura measures a chain (and charm) to your individual wrist size and weld the chain on.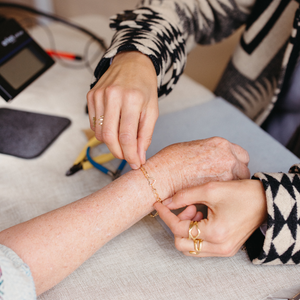 How does it work?
You choose the chain (gold-filled or sterling silver)
You choose if you want to add a charm
We measure to your wrist
We weld the jump ring or chain to itself
This take about 5 minutes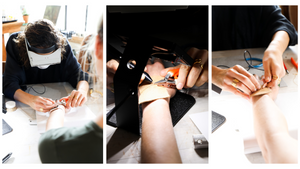 Want to host a party?
What do you need to do?
Set a date and invite 20+ friends
Host a location (often your house)
Laura brings all the equipment, etc.
The parties last about 2 hours. You and your friends hang out and come to the table to get the bracelet or two at your convenience.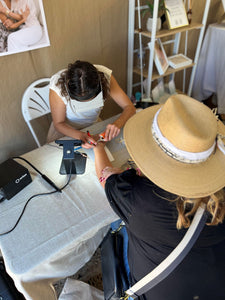 What's the cost and why this metal?
$60-$70 per chain bracelet
$10-$15 per charm
There are no other costs to hosting a party. Each individual pays LEJ once the bracelet is welded
We use sterling silver and 14 karat gold-filled chain because they both will last 20+ years.
Laura's perspective is why pay extra for 14 or 18 karat gold? You are likely going to wear this permanent bracelet for 5, 10 , or even 15 years and not pass it on to your children. This is not an investment. This is fu
Who gets a permanent bracelet?
I've welded permanent jewelry on women and men. I find a log of groups of girlfriends like do it together. Grandmothers get birthstones of their grandchildren. And, I've welding three generations from grandmother, mother, to child.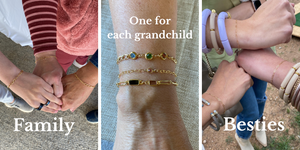 Sign up here to host a permanent bracelet party!