Female-owned and operated, Laura Elizabeth makes sustainable, handcrafted jewelry in the USA. Signature designs include delicate, sterling silver and gold-filled necklaces, elegant earrings, organic cuffs, and timeless, adjustable rings.
Laura Elizabeth jewelry is worn to effortlessly express your uniqueness.
One way to show this is through layering your Laura Elizabeth. 
Here's a few ways you can style your LEJ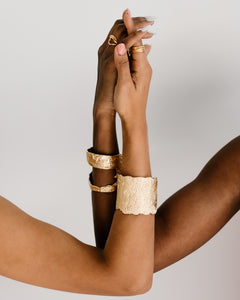 Environmentally Conscious
Part of the Laura Elizabeth mission is ensuring all jewelry is ethically sourced in a way that doesn't harm people or the planet. Every part of the production process—down to the packaging—has been carefully thought through for the health and protection of the environment and our customers.
DISCOVER THE BENEFITS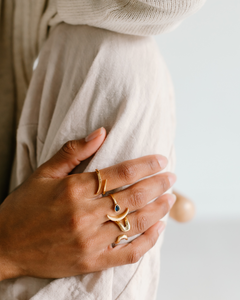 Handcrafted
Each piece of Laura Elizabeth jewelry is created by hand—right in the USA! This means you're purchasing a high-quality piece that supports a small business and our nation's economy.
Made for women by women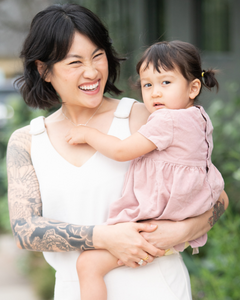 Made for real life
Laura creates jewelry to withstand the wear and tear of real life. It is not just jewelry for a single moment, it's jewelry to carry you through all of life's moments. 
Yes, you can shower, sweat and even swim in Laura Elizabeth Jewelry.
Mama Friendly
Delicate and strong, just like you
Laura Elizabeth jewelry is handmade from fine materials and designed to withstand the wear and tear of real life. It's beautiful and feminine yet durable and timeless.
Shop Now